Shop
*The following items are reserved for students who attended yoga classes at Priya Yoga.
They are only available to purchase upon request
. Please contact us at 
priyayoga68@gmail.com
 or call 
780-903-0713
.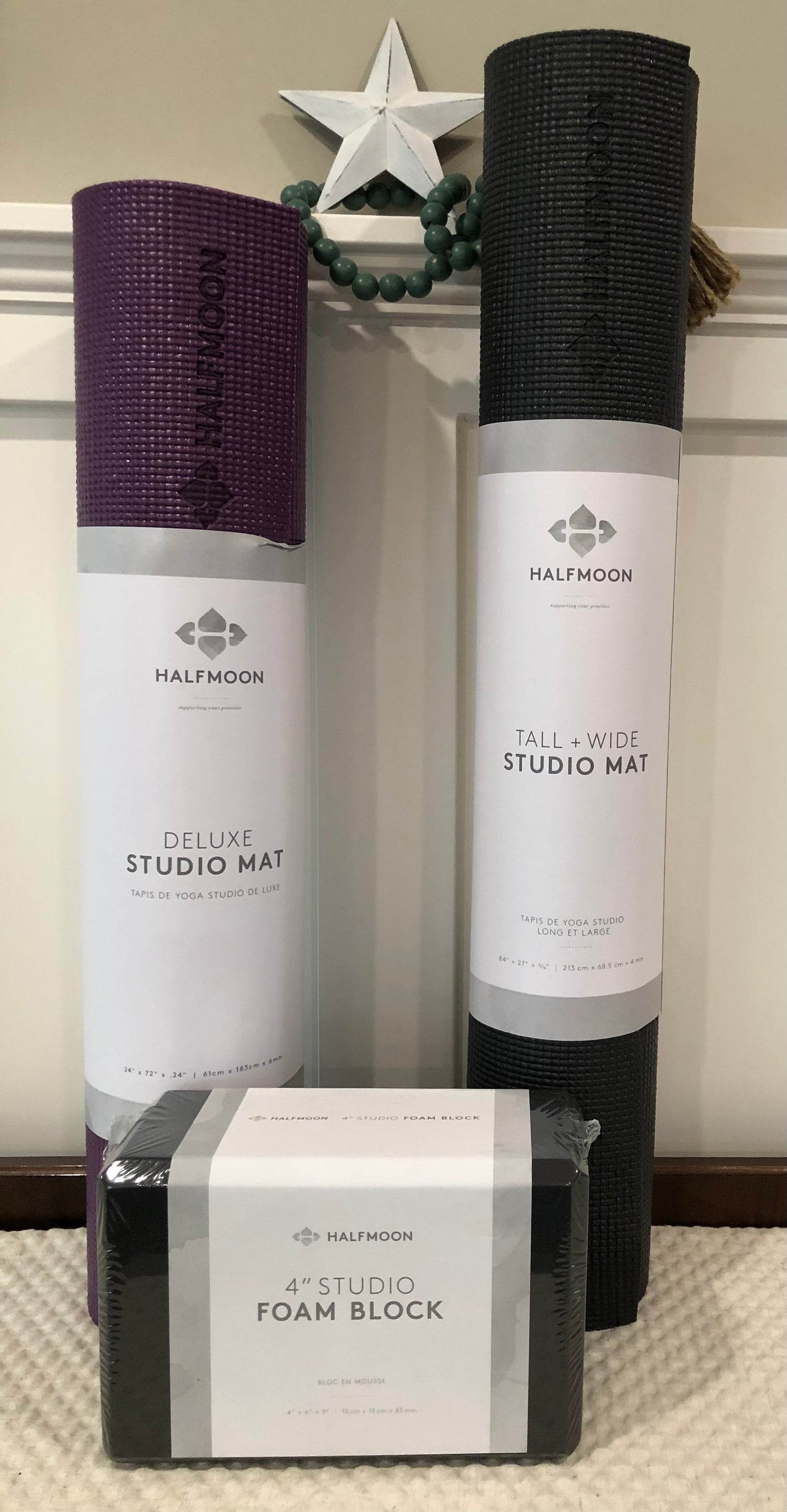 Yoga Mats
Halfmoon Yoga Mats are available in 2 sizes Regular or Tall & Wide Essential Studio Mats are most widely-used mat. A standard 4mm thickness allows a moderate cushion, while still being compact enough to take to and from the yoga studio with ease. Whether for vinyasa or restorative, at home, or in the studio, this mat is a core staple for any yoga practice.
Colors may vary upon stock available.
Regular $40
Tall/Wide $50
Yoga Block
4" Foam Yoga Block gives you a mild, medium, or intense lift depending on which end you prop it on. This allows you to have comfort, stability and grounding throughout your asana practice. These foam blocks are lightweight for easy mobility while you practice and are gentle on the body.
$14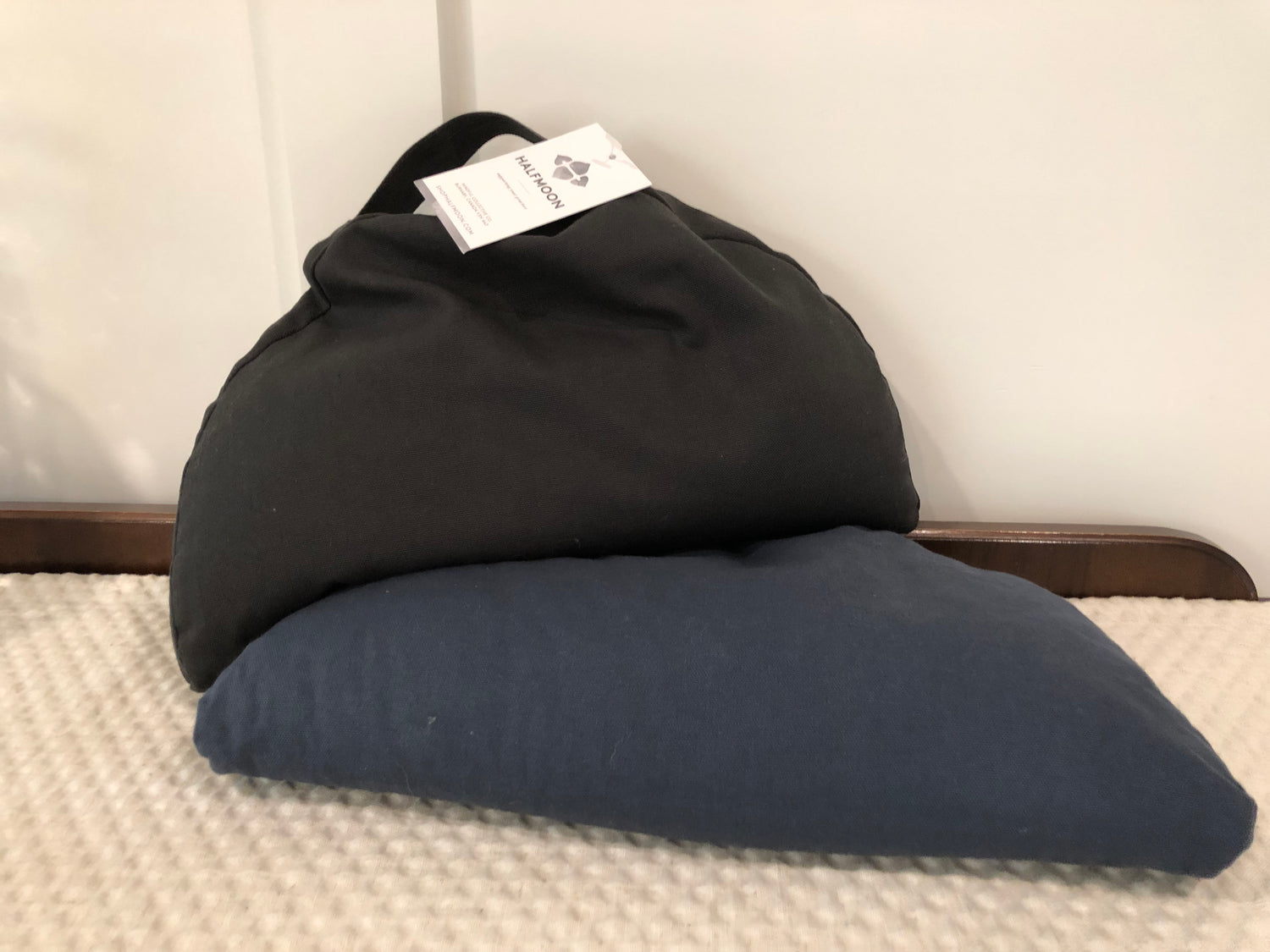 Zafu Meditation Cushion
Zafu Meditation Cushion designed to give a slight and gentle lift to your hips while seated. It is a travel-sized meditation cushion designed to join you on all your adventures and even doubles as a sleeping pillow when you are on-the-go. With its low height, this cushion is a day-to-day favourite for those with open hips.
Solid Color: $38
Limitit Edition Pattern: $45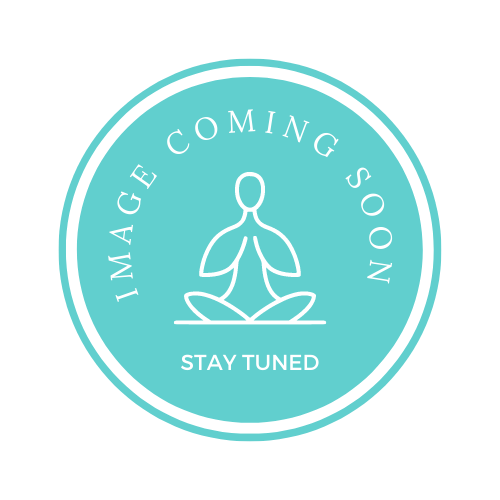 Yoga Strap
8' Yoga Strap is a multi-purpose tool that allows you to find new depths and accessible alignment. Acting as an extension to your arms and reach, this strap is a yoga staple for every yogi, both beginner and beyond. Available in a variety of colours with an easy cinch buckle allowing you to adjust the strap with ease.
$14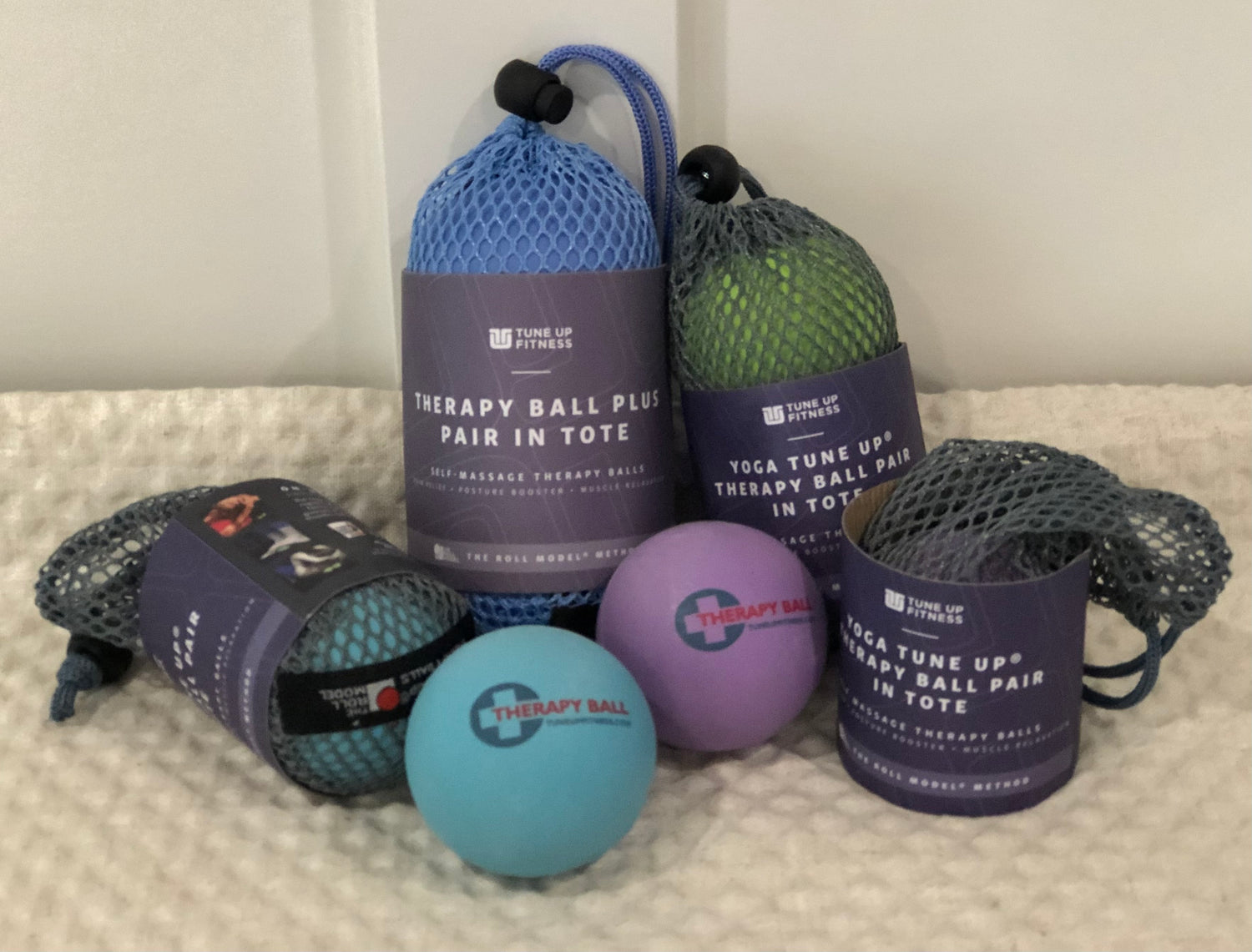 Yoga Therapy Balls Set
Enhance your yoga practice and well-being with Tune-Up Therapy Balls.
Therapy Balls provide targeted self-massage trigger point therapy by using specially designed high grip rubber massage balls and focused movement routines to help penetrate through layers of skin and muscle to massage deeply into your high tension areas.
2 Sizes Regular & Plus
$30/set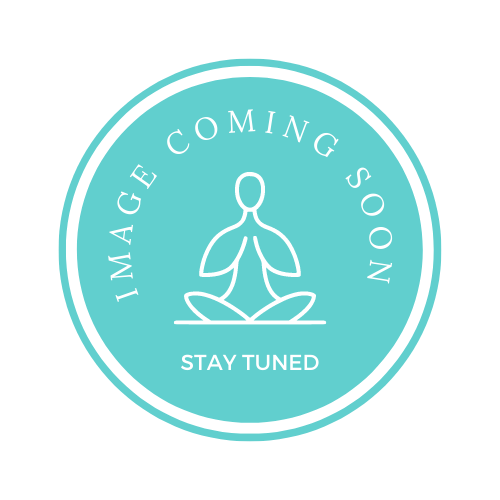 Yoga Therapy Ball - Purple
This is an inflatable air-filled sponge ball with a soft-stretchy skin that is used to help open the body with yoga poses or rolling around on the floor & stretching.
$30